About Us
Adventures to Remember!
Aruba Kayak Adventure has been helping people make memories that will last a lifetime for many years. We understand what makes for a safe but thrilling adventure on One Happy Island. It's all about exciting activities, fun-loving expert tour guides and individualized attention to make each person's experience is the very best it can be, even in a group tour setting.
From the moment you're picked up at your resort or hotel until the moment you're dropped off at the conclusion of your adventure, one thing you can be assured of this: A day spent with Aruba Kayak Adventure is a day well spent!
Seeing is Believing!
Gallery
The places you'll go!
Aruba Kayak Adventure Route Map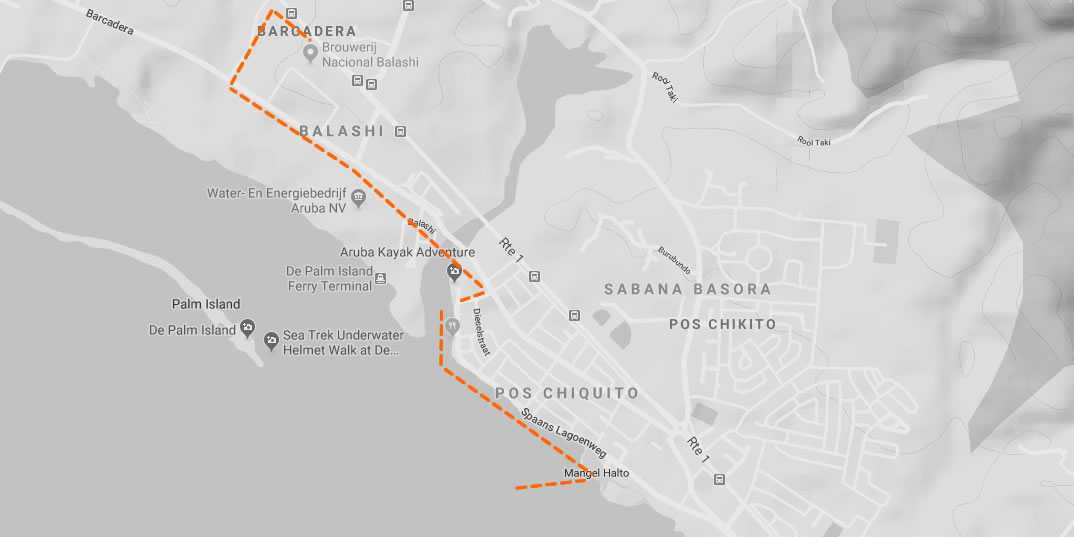 Ready to dive in?
Aruba Kayak Adventure
Whether it's kayaking across sparkling ocean waters, snorkeling the reef, scuba diving to explore underwater seascapes, or sailing around the island in a multi-hulled yacht, we have an adventure for YOU!